Certified Organic & FCC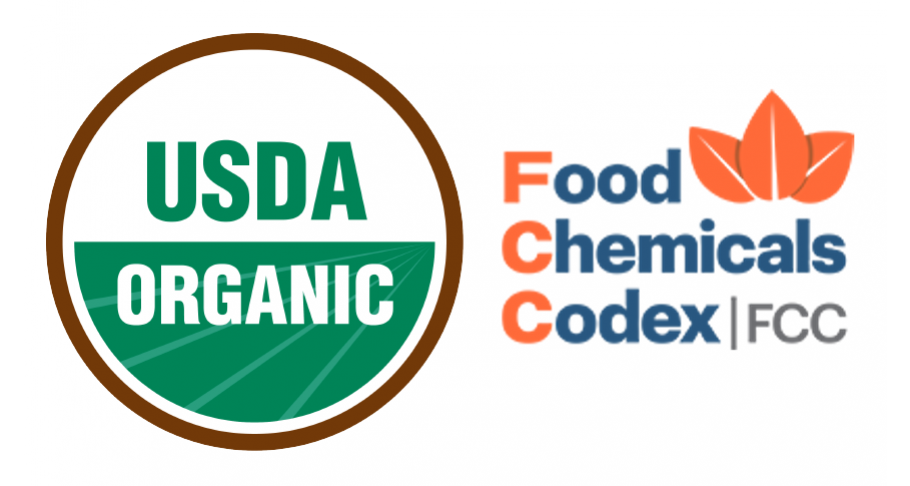 5 December, 2020
Certified Organic
Certified Organic: refers to a product that has been cultivated and processed according to the National Organic Program (NOP) standards as defined by the USDA (United States Department of Agriculture).
Various agencies, such as Oregon Tilth, work directly with growers and manufacturers to assure that NOP standards are being met by all parties using the USDA label.
Without such certification, it is impossible to know if the plants truly live up to the standards of being organically grown and harvested.
All essential oils marked with an organic label on our website, have been certified organic by Oregon Tilth.
FCC (Food Chemicals Codex)

FCC is an internationally recognised standard for testing the purity and identity of food, food ingredients, food additives, and food processing aids. The FDA (U.S. Food and Drug Administration) sees to the compliance of FCC standards by manufacturers.
While most essential oils should not be ingested, those marked FCC on our website may be used in food preparation and be consumed in moderation. Nevertheless, always consult your doctor before dosing your food or beverage with essential oils.